WHAT WE DO
Corporate Legal Services
Our primary objective is to combine legal expertise with practical business experience to bring about quick resolutions to our clients.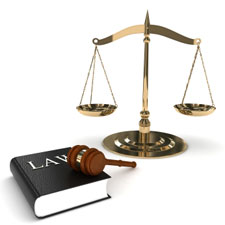 COMPLEX LITIGATION
SHAMSIE & ASSOCIATES complex litigation practice includes multi-million dollar contractual disputes and property damage cases, including premises liability, products liability, professional liability and personal injury matter.
BUSINESS LAW
SHAMSIE & ASSOCIATES business law practice includes a unique blend of legal expertise and real world successful business practices. The firm routinely provides outside counsel to major companies and their respective general counsel. The firm also provides general counsel services for a number of large companies including serving as officers in the everyday operation of business, including drafting contracts, analyzing transactions, handling transactions and providing governances.
ENERGY LAW
SHAMSIE & ASSOCIATES energy law practice includes the regular handling of upstream and downstream energy related matters, including well blowouts, loss of production claims and wrongful death claims. The firm routinely represents oilfield companies and has a long standing vested interest in the successful operations of energy companies.
INSURANCE LAW
SHAMSIE & ASSOCIATES insurance law practice includes routine handling of large coverage disputes for both the insured and insurer. The firm has extensive experience working with carriers to determine coverage and has successfully resolved numerous matters both for the benefit of the insured and insurer.
EMPLOYMENT LAW
SHAMSIE & ASSOCIATES employment law practice includes representation of businesses throughout the United States, as well as before the Equal Employment Opportunity Commission and Workers' Compensation Commission. The firm assists clients in the development of human resource and employment policies and provides drafting of principle company documents. The firm also provides investigation and analysis of workplace harassment and discrimination claims.